Some of you don't know this but I kinda like to experiment and try new things... mostly when the outcome is going in the right direction and not setting me back (too much, lol!)
My, this BLOG is the perfect example... It's all me ;) Lately, I have only been changing the background to my header... but it's still something.
That being said, I want to 'promote' my
facebook page
as much as possible as I am trying to create a store there where I will be selling ALL of my retired stamp sets AND cards that you have seen posted on this blog ;). I want to start spoiling my loyal 'followers and fans' and that would be the place to do it!!!
So here is the link to
the page
in question ;) The more you share, the happier I get and you'll be the ones benefiting from my good mood!!!
Spread the word!!! Happy Creating and always remember to have fun!
Remember to come back tomorrow for our weekly MDS Blog hop!!!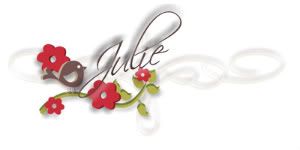 My tool box :-)
Contact me today to get yours -n- get a permanent $5 discount on ALL of my classes for the next 12 months (that is worth at least $60 off your classes!!! Wow! ).