Join us... less than an hour, 4th Wednesday of the month @ 7:00pm, 5 cards $15 flat or FREE with a minimum $20 order that night!!!
RSVP Using the link at the top of the page :-)
This is a card I made last year. I just added ribbon and Rhinestones... voilà!!! Easy as 1-2-3.
Happy Creating and always remember to have fun!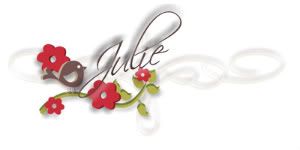 My tool box :-)
Contact me today to get yours -n- get a permanent $5 discount on ALL of my classes for the next 12 months (that is worth at least $60 off your classes!!! Wow! ).