Full house and I think that Darlene set a new record, lol!!! 33 minutes, 5 cards and she even put an order in ...That was awesome ;)... And that actually includes her waiting time!
I set up the room for 5 cards, at 5 stations. So people kinda play musical chair too ;)
Okay so now that the class is over for this month, lmk if you'd like to buy these:
I am asking $15 for all five cards... but be quick, I only have 2 packs like these!
Here is the
link to my FB page
and you can shop for other cards there too!
See you soon!
Happy Creating and always remember to have fun!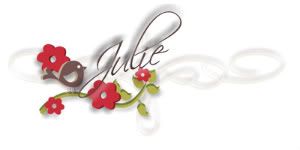 My tool box :-)
Contact me today to get yours -n- get a permanent $5 discount on ALL of my classes for the next 12 months (that is worth at least $60 off your classes!!! Wow! ).