Again, picture and video... Remember that today is the only day you can get those stamps sets for 15% off!!! Make sure to read yesterday's post if you live in Canada... I am offering an additional 5% if you email me your stuff before 8 tonight!
Happy Creating and always remember to have fun!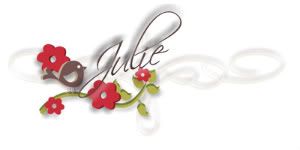 My tool box :-)
Contact me today to get yours -n- get a permanent $5 discount on ALL of my classes for the next 12 months (that is worth at least $60 off your classes!!! Wow! ).