Today I decided to run quickly downstairs while my guys
were
should have been away for one errand and make a card practically from scratch while doing a video !
I had precut my paper, and ran it through the Big shot... that's about all the prep work that I did before starting to film :-)
So this is the end result... not too bad if I do say so myself, lol!!!
A few things in this video... I am using my trustworthy paper snips, the punch is 3/4 circle and not whatever it is that I am saying (family distractions, lol!), I redid with a bigger circle after the filming and at last, the ruffled ribbons used: Lucky Limeade and Island Indigo.
Happy Creating and always remember to have fun!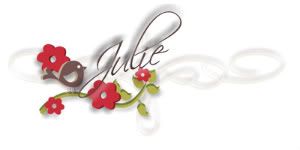 My tool box :-)
Contact me today to get yours -n- get a permanent $5 discount on ALL of my classes for the next 12 months (that is worth at least $60 off your classes!!! Wow! ).