This week's inspiration was to "Tie it up! ... We were challenged to use as much Digi Ribbon as we can".
I ran out of time this week and this makes me sad but I do not have a project with ribbons to share this week... I hope that all the projects from the ladies that were on 'duty' inspire you to use you ribbon downloads and get creative!!!
So since today is my 10th wedding anniversary... I am offering 10% off your catalogue order if you
email
it to me TODAY (Canada only)... perfect time to order that thing you wanted off the clearance rack ;)
And here is a picture of me way back then... Have a great Friday everyone!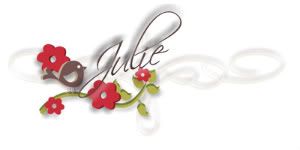 My tool box :-)
Contact me today to get yours -n- get a permanent $5 discount on ALL of my classes for the next 12 months (that is worth at least $60 off your classes!!! Wow! ).