Is just around the corner
. (extended sign up deadline to the 18th)
I have my tutorial ready (step by step instruction sheets) and it is available for purchase starting...NOW!!!!
Same process as last's years! Paypal button bellow, and I'll email you the PDF file once payment clears! BUT WAIT!!! If you are in CANADA you can buy the kit from me (All you need to make it; stamp set in clear AND consumables - note that no inks, wheels and/or tools will be included!) I'll include a printed version of the instructions in the package PLUS you'll get the PDF FOR FREE!!!
So now you can join me from 'AWAY', lol!!! and create with me.
Here is a sample of the instructions...
Cut Very Vanilla cardstock to 4.25 x 11 and fold in half and at 2.75.
Cut Old Olive cardstock to 4 1/8 x 5 3/8. Using the "Good Cheer" wheel, roll a few times from middle to bottom using the "illuminate Glimmer Watermark" ink to cover bottom half of cardstock
Cut Vanilla stripped pattern paper to 4 x 1.5. Attach to mat with SNAIL.
Cut Border sticker strip at 4 1/8 and adhere to olive mat.
Attach to shorter end of card base with SNAIL.
Add Circle sticker to card with dimensionals then the olive scallop circle with dimensionals.
Wrap bakers twine around 2 times and tie a bow at the front.

Open the card and Stamp "Merry Christmas" greeting at the bottom of Very Vanilla cardstock base.
Adhere border strip sticker with dimensionals (5 circles long) in center of Very Vanilla cardstock base.
Happy Creating and always remember to have fun!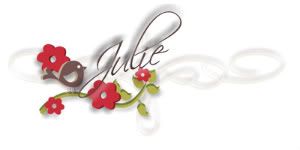 My tool box :-)
Contact me today to get yours -n- get a permanent $5 discount on ALL of my classes for the next 12 months (that is worth at least $60 off your classes!!! Wow! ).