Happy Sunday! Ok, I was hoping to get a video up about yesterday's tag but turns out that I went on and on and on PLUS I couldn't tie a bow with the twine AND you can hear the dogs walking and going crazy over my head (unfinished basement, not ideal but ALL MINE, lol!)
So today, I am sharing one of this coming Wednesday's Quick XMas card... I have 4 spots that just opened up so please join me if you can!!! that would be great! You will be done in less than an hour and you'll have 5 cards made by you, all different, ready to mail out for Christmas!!!
Happy Creating and always remember to have fun!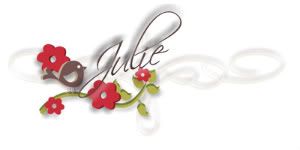 My tool box :-)
Contact me today to get yours -n- get a permanent $5 discount on ALL of my classes for the next 12 months (that is worth at least $60 off your classes!!! Wow! ).