This past week end was mostly all about my ANNUAL EVENT... yep!!! My "KEWL" XMas Stamp Camp ;) Will you be there next year? I surely hope so!!! Since my timing was a bit off this year (lots of other crafter's events that same day) and I announced it late, my attendance was down from last year but... I had more prizes, lol!!! So, good for them... Everyone got at least one prize and others, more :) plus, I added to the attendees' gift bags. Over all, they were BIG winners!!!
OK, now for the actual post, one video featuring one of last month's Quick X_Mas card... Woohoo!!! This month is a bit different, YOU PICK HOW MANY sets you want to make when you RSVP and you'll be able to make them under 1 hour!!! So exciting... So pick your day ; Nov 17 @ 1:00 pm (Saturday) or Nov 28th @ 7:00 pm (Tuesday)...
Happy Creating and always remember to have fun!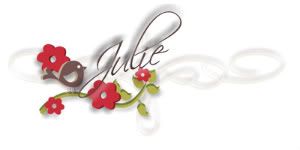 My tool box :-)
Contact me today to get yours -n- get a permanent $5 discount on ALL of my classes for the next 12 months (that is worth at least $60 off your classes!!! Wow! ).