This week, we are already starting to create around the Holidays ;) I know that all my American friends still have Thanksgiving to celebrate before even thinking about Christmas ;) I have had an extremly busy week, so I quickly put this digital version of a Christmas card together for you... Hope you like it! and I am sure that the other stops on this hop will be well worth it!
Enjoy the tour!
Happy Creating and always remember to have fun!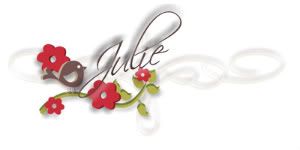 My tool box :-)
Contact me today to get yours -n- get a permanent $5 discount on ALL of my classes for the next 12 months (that is worth at least $60 off your classes!!! Wow! ).