I love selling my Cards... And was looking for a cute way to sell them... I decided to simply add a Top Note DSP topper and a Silver Glimmer snowflake...
The Kewl thinkg about this is that they can see ALL 5 Cards in the pack without having to open it!!! ... hope this gives you ideas too!
Come See me this Saturday at the Guelph Legion on Watson Parkway in Guelph!!! It starts at 10:00 am!
Happy Creating and always remember to have fun!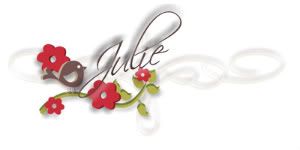 My tool box :-)
Contact me today to get yours -n- get a permanent $5 discount on ALL of my classes for the next 12 months (that is worth at least $60 off your classes!!! Wow! ).