Only available at these prices for a limited time!!!... Gotta
get them NOW
!!!
Dates: November 19-28, 2012
Details:
The Online Extravaganza promotion is THE biggest online sale of the year! We want to make it easier for you during a time when you are doing your holiday shopping. So during these 10 days only, you and your friends can get incredible discounts-up to 50 percent-on some of your favorite products!
In addition, there will be three products 20 percent off for 24-hours only on both the first and last days of Online Extravaganza-our very own doorbusters! Woot!
Monday, November 19, midnight - 11:50 PM (MT)
ONLY
page 181 #125586 Simply Scored Diagonal Plate reg @ $15.95 - Sale price $12.76
page 186 #113439 BIG SHOT Die cutting machine reg @ $122.95 - Sale price $98.36
page 186 # 113474 BIG SHOT Doctor's bag reg @ 93.95 - Sale price$75.16
Wednesday, November 28, midnight - 11:50 PM (MT) ONLY
Page Item Description
Page 7 #118941 Clear Block Bundle (A to I) reg $89.95 - Sale Price $71.96
Page 7 #120279 Clear Block Storage Caddy reg @ $18.95 - Sale Price $15.16
Page 175 #109127 Stack & Store Caddy reg $44.95 - Sale Price $35.96
You can visit the Online Store to see all discounted products or view
this PDF
.
The Fine Print
Discounts range between 20 and 50 percent-awesome!
There's no minimum purchase required to participate in this promotion. Sale on!
For product bundles, you need to use the bundle item numbers provided. If you use individual item numbers, you won't get the discount-bummer.
You and your friends can buy additional products from any of our current catalogs on the same order.
Happy Creating and always remember to have fun!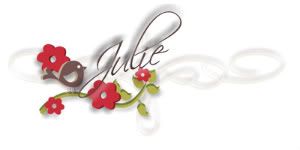 My tool box :-)
Contact me today to get yours -n- get a permanent $5 discount on ALL of my classes for the next 12 months (that is worth at least $60 off your classes!!! Wow! ).