Getting ready and organized for this next month's classes... (yep, classes!)
I don't know if you remember my craft space, lol!... well, if you want somethings to move along, you sometimes have to take matters into your own hands... which I did. I guess I wasn't doing it right, so hubby took over! Now I have a sub-floor (bye-bye concrete floor) and I was able to bring my furniture back in the right area ;)
There is still a lot of stuff to do but at least now, we won't have to keep our boots on!
Here are a few pics from where we left things Wednesday evening! ;)
Shop Now

: Click here... my store is

Open 24/7

and have it

shipped right to your door!
Stamping Hugs...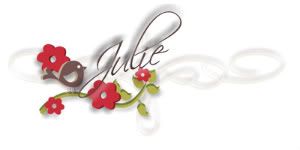 My tool box :-)
Contact me today to get yours -n- get a permanent $5 discount on ALL of my classes for the next 12 months (that is worth at least $60 off your classes!!! Wow! ).