For you :)... New year, new format...Hope you'll keep coming back! I liked the feedback... Thank you ladies... It gives me more ideas and will keep working towards keeping everyone happy ;) Next run; I'll read the products. It is probably easier for me to read them since I know what they are, lol! Then you should be able to concentrate more on the 'how to'... See you soon!
Shop Now

: Click here... my store is

Open 24/7

and have it

shipped right to your door!
Stamping Hugs...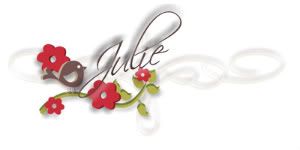 My tool box :-)
Contact me today to get yours -n- get a permanent $5 discount on ALL of my classes for the next 12 months (that is worth at least $60 off your classes!!! Wow! ).