hmmm, the answer is... I CAN make it work. I saw
this post on Sandi's
blog and knew that I HAD to do it... Problem, I do not own all of the supplies / tools. I turned to my 'stash' and decided that I could use the "P.S. I love you" stamp set (my personal stash as this set is no longer available but any valentine set will do) and re-create these lovely pockets. Now this week I will go the 'Bulk Barn' and buy some candy that are peanut, gluten, soy, dairy, and so on free, lol!!! Ain't school great!
Any who, enough bla, bla... this is how I made my pockets... see you soon!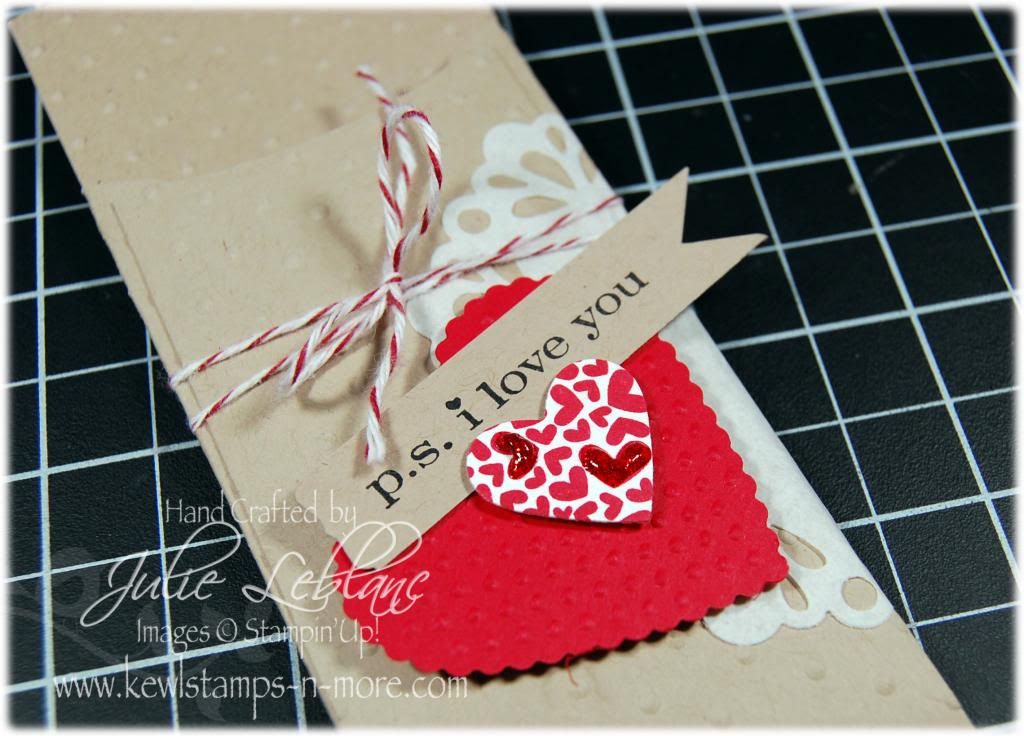 I don't have the doilies, or framelits or the latest stamp set... I did make it work with velum paper, sizzlits and emboslits :) and a little bit of Dazzlin' Details

!
Shop Now: Click here... my store is

Open 24/7

and have it

shipped right to your door!
Stamping Hugs...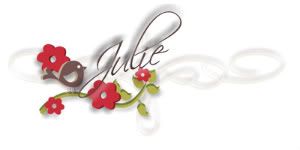 My tool box :-)
Contact me today to get yours -n- get a permanent $5 discount on ALL of my classes for the next 12 months (that is worth at least $60 off your classes!!! Wow! ).