I was so happy to get a little break for me yesterday that I was hoping to get crafty... Here is what I did instead. Groceries without a kid... YAY! Here is the twist, Costco on a Saturday is the worst idea evah!!!!!! Especially the one in Kitchener ON. I just can't get myself to like going to that place... I am really looking forward to one being built closer ;) Only took me one hour and a half 'inside' the store, lol!!! plus the commute. Ok, off track... So...
After coming home, unpacking and storing everything, (and recuperating the kid) It was time to finally go play in my craft area! I made 2 cards... that's it! Took me over 4 hours, lol!!!
So I gave up, here is a pic and I decided to watch a movie and do nothing else :)
Come back tomorrow for a pic of the other card!
Shop Now

: Click here... my store is

Open 24/7

and have it

shipped right to your door!
Stamping Hugs...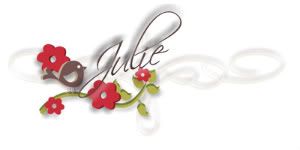 My tool box :-)
Contact me today to get yours -n- get a permanent $5 discount on ALL of my classes for the next 12 months (that is worth at least $60 off your classes!!! Wow! ).