Your life is: Awesome. Quirky. Exciting. Perfectly messy. And happening really fast. So Stampin'Up! is happy to introduce our newest product line that lets you capture it all on-the-go. "This and That" will debut in the 2013-2014 annual catalog, but we're giving you and everybody else the chance to get it now.
While you're at it, enter to win a free trip.
And tell everybody to do the same.
Read On . . .
We're introducing the line with these five products, but we'll be adding more This and That stuff as time goes on.
Bundle Dates: March 23-April 30 (remember the items that come in the bundle will be available in June with the new catalog, but we're only offering the discounted bundled until April 30).
You can get as many This and That products or bundles as you want.
You can buy the This and That products separately. But why would you do that when you can get all five together and save 15 percent?
Shop Now

: Click here... my store is

Open 24/7

and have it

shipped right to your door!
Stamping Hugs...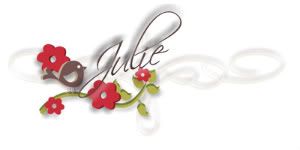 My tool box :-)
Contact me today to get yours -n- get a permanent $5 discount on ALL of my classes for the next 12 months (that is worth at least $60 off your classes!!! Wow! ).