Are you busy June 2nd? No, well now you are :)...
I am joining forces with another wonderful talented lady and we are putting a special event together for you ... SO Keep your calendars open... Remember THIS Date:

June 2nd :)

It's a surprise event for you and I can tell you...

YOU DON'T WANT TO MISS THIS

!!!!! 2 awesome demonstrators getting together to "blow your mind" ... 2 for one sale, new catalogue launch, a ton of cards, lol! (ok maybe not a ton but lots), make and takes and more :) KEEP your eyes open !All the juicy details coming soon!
now, the picture... have fun today! YEAH Friday, lol!!! (it's been a long week, lol!) Hope this card helps us think about spring a bit more :)
Shop Now

: Click here... my store is

Open 24/7

and have it

shipped right to your door!
Stamping Hugs...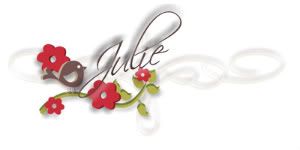 My tool box :-)
Contact me today to get yours -n- get a permanent $5 discount on ALL of my classes for the next 12 months (that is worth at least $60 off your classes!!! Wow! ).