Good Evening, I have been having issues with my internet at home and just can't find someone to help me (or just make sure that it works after they say that it is fixed) We finally realized that the power supply was the defective part and no stores were opened Good Friday for me to get a new one.
So here I am in my car, in a library parking lot, posting on my blog, lol!!!

Hurray for free Wifi ;)
So I have to make this count.
Here is a card that I did today since I couldn't browse the internet anywhere other than my phone, not really looking forward to the bill ;)
Used: Twitterpatted dsp, Whisper White, Crumb Cake, Soft Suede, Lucky Limeade, Pink Pirouette, Pearls, Dimensionals, Papillons Potpourri, Oh Hello, Elegant Butterfly and Bitty Butterfly punches, Framelits ~ Ovals Collection, Big Shot and a sewing machine ;)
Stamping Hugs...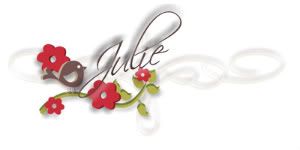 Contact me today to get yours -n- get a permanent $5 discount on ALL of my classes for the next 12 months (that is worth at least $60 off your classes!!! Wow! ).