... I have been away all week-end, just drove back yesterday and back at work (my other full time job) today... I do plan on playing with paper in the next coming days so yes, again, another peek will be coming soon... I don't want to reveal too much ;)
The deeds... June 2nd, all day event , location HAS been secured: Cafeteria at ARC Industries, 8 Royal Rd, Guelph, ON)...
I really mean it...YOU DON'T WANT TO MISS THIS!!!!! 2 awesome demonstrators getting together to "blow your mind" ... 2 for one sale, new catalogue launch, a ton of cards, lol! (ok maybe not a ton but lots), make and takes and more :)...
This is part of one of the scrapbook page that YOU will make.
Everything will be pre-cut, pre-embossed (texturized), pre-punched and scored so that all you need to do is HAVE FUN and go home with all your projects done at the end of the day!
What your $75 fee will include:
All projects are designed around the brand new ~ "This and That Epic" Designer Series paper
3, 3D projects
+ 16, 8x8 scrapbook pages
+ 4, Cards and matching envelopes
Supplies and embellishments

snacks and refreshment

Lunch

Retired sales table and 2 for one sale

The new catalogue!!! YAY!!! :)

Displays to inspire you

Demonstration of techniques

Prizes, etc...
Too busy and can't come? Soooo sad... It is not our first choice because we really want you to take part in this fun day, but there will be kits available. (stamp sets will not be included) ~ We will provide you with a list of supplies that you'll need to complete the projects.
You come pick it up: $60

We mail it out to you: $70 (yes you can thank Canada Post for that!)
Shop Now

: Click here... my store is

Open 24/7

and have it

shipped right to your door!
Stamping Hugs...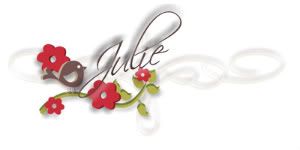 My tool box :-)
Contact me today to get yours -n- get a permanent $5 discount on ALL of my classes for the next 12 months (that is worth at least $60 off your classes!!! Wow! ).