This month's kit has arrived... so stinkin' cute! It contains:
stamp set, stampin'spot (ink), tread, buttons, sticker sheet, card fronts, and card bases... oh, and envelopes so that you have plenty of supplies to make 4 cards (more if you use your own card bases and cut the ones from the kit and turn them into fronts :)... just sayin'!)
Sign up NOW and get yours next month delivered right to your door... only thing not included so far is adhesive and as months go by, the more 'ink spots' you get, so more colours for you!
Click on the 'Pumpkin' tab at the top of this page and sign up today... pick me as your demo and come to a free class every last Friday of the month and bring your 'Pumpkin" with you... you'll go home with more ideas on how to use your kit!!! Just RSVP so that I have enough supplies ready:) See you soon!
Shop Now

: Click here... my store is

Open 24/7

and have it

shipped right to your door!
Stamping Hugs...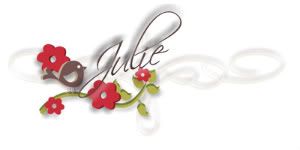 My tool box :-)
Contact me today to get yours -n- get a permanent $5 discount on ALL of my classes for the next 12 months (that is worth at least $60 off your classes!!! Wow! ).