I got my pumpkin package in the mail last month and since I am offering ANYONE that joins the 'pumpkin' trend (picking my as their demo) can come to a free class to play with their pumpkin as long as they are an active member of the club. We will find other uses and make other samples using our box, paper, sets...
So using, scraps of other colours I had on hand, we only added a paper doily, ran the top layer through the big shot and 'voilà!'... a different card (layout is a case from
Jenny Peterson's Ears to you card
)... I'll post more 'variances' through the month!
Shop Now

: Click here... my store is

Open 24/7

and have it

shipped right to your door!
Stamping Hugs...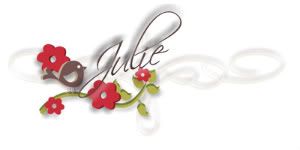 My tool box :-)
Contact me today to get yours -n- get a permanent $5 discount on ALL of my classes for the next 12 months (that is worth at least $60 off your classes!!! Wow! ).