This is another shoe box swap that we did on Friday... Just because :)
Sheri always makes things interesting and she clearly loves her 3-d items (she reminds me so much of me... It is hard to keep it simple, lol!) :)... Anywho, her mini timmy box was super fun to make... Now I have my template for when I decide to redo it as part of a class :)
The sentiment might look completely new to you and you would be right! It is one that is part of this month's "Best of" stamp sets from Stampin'Up! This is the
June one
... If you buy 6 of the series, you'll be able to redeem a free set after this promo is done! Woohoo!
Shop Now

: Click here... my store is

Open 24/7

and have it

shipped right to your door!
Stamping Hugs...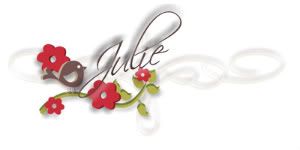 My tool box :-)
Contact me today to get yours -n- get a permanent $5 discount on ALL of my classes for the next 12 months (that is worth at least $60 off your classes!!! Wow! ).