We were all relaxing, no stress allowed :)...
this is a peek at some of the prizes that were available!!!
Yes, it is not an illusion... that's a paper Pumpkin !!! Don't want to miss the next one now right!!!
I'll post pics of some of the projects later on this week :) But not all of them... that is one of the perks of attending in person (or ordering the kit)...
Want one kit? It's not too late! $60 you come pick it up (
Guelph
or
Carlisle
) or $70 and we'll mail it to you !
You'll need the Make a Wish, and Best of Birthdays stamp sets to reproduce 'exactly' the projects we did!... (Or you can use a stamp set that you love and already have on hand... How KEWL is that!!!
Early October... We will keep you posted on the "It's a Stampin'Up! Paper Crafting kind of day!!!" or the 'Fun" tab at the top of this page will take you there!
Things to remember... 2 Classes will be available that day... one is cards only, the other ; not cards, lol! It will be a BYOSS... (whaaat!!! ~ Bring Your Own Stamp Set, lol! ~ Or we can order it for you too!)... and another fun part, you can do both classes!!! Or you simply decide which one you want to make!
Shop Now

: Click here... my store is

Open 24/7

and have it

shipped right to your door!
Stamping Hugs...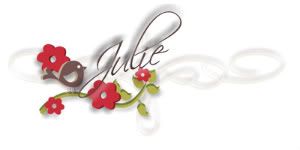 My tool box :-)
Contact me today to get yours -n- get a permanent $5 discount on ALL of my classes for the next 12 months (that is worth at least $60 off your classes!!! Wow! ).