The $125 Stampin' Up! Starter Kit offers you lots of choices (and ships FREE). It's ALL ABOUT YOU! You get the benefit of taking Stampin' Up!
discounts and benefits
for a "test drive" for at least 3 months, become part of my "Kewl" Inkings team and have NO OBLIGATION to purchase anything further, hold parties or obtain outside sales!
If your motive is simply to get the kit and enjoy discounts and benefits just for YOU, it's OK!!
Check out these tips:
Customize the $125 Starter Kit with your choice of any current stamp sets, ink colors, My Digital Studio products and more. Through August 31, pick a FREE bonus project kit. Learn More.
Choose up to $155 worth ($30 in free product)
The kit ships FREE!
When you purchase the Starter Kit, you can test drive demonstrator benefits and become a member of my "Kewl" Inkings team.
You are NOT required to purchase anything further, hold workshops or sell products.
Test drive Stampin' Up! discounts and benefits thru the end of the first FULL Stampin' Up! Quarter. Stampin' Up! quarters are January-March, April-June, July-September, October-December.
$400 in sales by the end of the first full quarter renews your benefits through the following quarter.
There's never a penalty to drop if you don't meet the sales minimums. You keep all the discounted products you purchased at a discount!
I welcome both hobby and career demonstrators to my "Kewl" Inkings Team, a nationwide community of friendly, passionate stampers.
Many of the "Kewl" Inkings Team members are hobby stampers who joined primarily to buy our quality products just for the discounts and resources. I'm "Kewl" with that :)
I provide the option of training, mentoring and support for business demonstrators in my group.
GOT A QUESTION?
If you have any questions, simply
EMAIL ME
(julie@kewlstamps-n-more.com) for a prompt answer.
READY TO GET STARTED?
CLICK HERE. Look for the "join now" button.
Shop Now

: Click here... my store is

Open 24/7

and have it

shipped right to your door!
Stamping Hugs...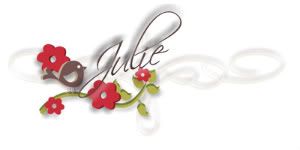 My tool box :-)
Contact me today to get yours -n- get a permanent $5 discount on ALL of my classes for the next 12 months (that is worth at least $60 off your classes!!! Wow! ).