First... I need to let you all know that I had enough points and ordered a gift for myself to help me share with you :) My HD camcorder arrived yesterday!!! BEYOND excited is how i feel :) now I need to figure it out but will definitively make at least one video this week end!
Second, I need more neat tools for my big shot and in order for me to be entered into a draw, I need to sell a big Shot, lol!... So this is where YOU come in... I really need your help in getting my sales up...
Today IS the last day for you to take advantage of that free pack of DSP...
Buy 3 get the 4th free deal:)
So to help you save money, IF and WHEN you join my Big Shot club... I will pay for YOUR shipping on any additional orders :) Deal?!... Kewl, just email me and let's get this Club Started!
Tonight is my Monthly Quick card class and this is one of the fun colourful one that everyone will take home :)...
How many of you have been dreaming about owning your very own big Shot? Well, now you can. I am putting a class together for you, you just need to stick around for 8 months!!! Each month, on the second Wednesday, you pay me $35 and at the end of it all you will
own your own big Shot
, a set of Thinlits (Available starting Aug 1st), embossing folders and other neat gadgets to use with
your Big Shot
(am I thinking magnetic platform ;))... PLUS you will have made projects FOR FREE with me and you'll also get to pick $35 in FREE products!!! Woohoo, how "Kewl" is that! Make sure to
EMAIL ME
and we will get started asap :) (join when it suits YOU)... can't come? I'll mail you your projects! Don't feel bad, life happens:)
Shop Now

: Click here... my store is

Open 24/7

and have it

shipped right to your door!
Stamping Hugs...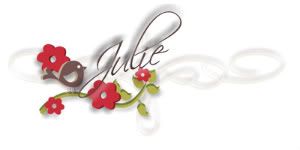 My tool box :-)
Contact me today to get yours -n- get a permanent $5 discount on ALL of my classes for the next 12 months (that is worth at least $60 off your classes!!! Wow! ).