A few things before I share a "kewl" swap card received from Kim Huffman at Convention in July!
There is a few days left for you to try out the
Pumpkin kit at half
price
for the first 2 months!!! Hurry, this
offer ends Aug 31st... Promo code : PUMPKINDEAL
... pick me as your demo and COME make your pumpkin with me for FREE!
Join my Big Shot class
and Get your own Big Shot on a budget :)
8 months @ $35 per month
, you'll get your class projects, your tools and me :)... plus
free shipping on your orders
when you order at class... When it's your month to be the hostess... get outside/catalogue orders and get more stuff for free!!! Minimum goodies that you'll get when you join is $35 worth that YOU choose!
Shares: Want it all but don't want to pay for all of it? Shares are what you need :) Enough for you to make those projects in smaller quantities!
Chevron Ribbon
?
Other products
?
Last but not least!!!
Join my team and pick $155 worth of stuff YOU want
(before shipping and taxes) Pay only $125!!! (no taxes and no shipping on starter kits!) PLUS pick a project kit FOR FREE!!! that too ends soon! Don't miss it!
I'll throw in 6 months worth of free classes
to help you get inspired and share with your friends! If not, then you get fun stuff for you!
Fee free to
email me
when ever you have a question! I'll be more than happy to get back to you as soon as I can :)
Shop Now

: Click here... my store is

Open 24/7

and have it

shipped right to your door!
Join my team NOW: Free Classes

for you for the first

6 months

! (too far to attend, I'll send you the completed

project via mail)
Register before Aug 31st
"My Paper Pumpkin"

Club
: PROMO,

Pay 12.50 for

the next

2 months!
Stamping Hugs...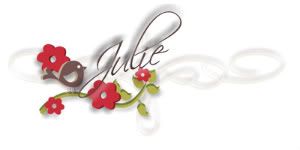 My tool box :-)
Contact me today to get yours -n- get a permanent $5 discount on ALL of my classes for the next 12 months (that is worth at least $60 off your classes!!! Wow! ).