And finally, I played a little bit with my new goodies yesterday evening :)... not that much and not for very long, but just long enough for me to put glitter EVERYWHERE, lol!
This box is inspired from the private class offering :) It took minutes to make... the longest part of it, was waiting for the glue to dry :) Hope you'll book your class soon!
SEE HERE
for the rules!
Make sure to stop by tomorrow... I will be hosting another ribbon share and details will be included, plus a sneak peek at one of the projects for this October 5th "
A Stampin'Up! Paper Craftin' kinda day
"
Shop Now

: Click here... my store is

Open 24/7

and have it

shipped right to your door!
Join my team NOW: Free Classes

for you for the first

6 months

! (too far to attend, I'll send you the completed

project via mail)
Register before Aug 31st
"My Paper Pumpkin"

Club
: PROMO,

Pay 12.50 for

the next

2 months!
Stamping Hugs...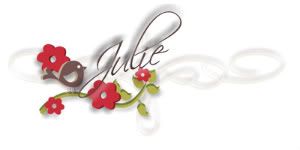 My tool box :-)
Contact me today to get yours -n- get a permanent $5 discount on ALL of my classes for the next 12 months (that is worth at least $60 off your classes!!! Wow! ).