Here are 2 more... But before I forget, remember to click on the events tab at the top of this page and pick your classes!!! Coming between now and X-Mas... Stamp a stacks, quick Christmas, banner classes ~ Halloween and Xmas for you or you and your little helpers;), Big Shot classes/club, free classes (for pumpkin members and team members)... and so much more!!!! I really hope you can make it!
Now back to our regular programming, lol!... this one is from Denise Jorgensen
and this one comes from Maureen Gold.
Have you registered for the pumpkin yet? Deadline to take advantage is fast approaching (aug 31st... 2 months at $12.50 each! Remember to use the PUMPKINDEAL as the promo code and pick me as your demo! Remember, the first one to sign up also gets the May kit FOR FREE!!!!
Other "me' exclusive offers! 6 months of classes FOR FREE when you join my team! Join before Aug 31 and pick a FREE BONUS PROJECT KIT!!!! What do you have to lose! Limited time offers! Get them while you can!
Shop Now

: Click here... my store is

Open 24/7

and have it

shipped right to your door!
Join my team NOW: Free Classes

for you for the first

6 months

! (too far to attend, I'll send you the completed

project via mail)
Register before Aug 31st
"My Paper Pumpkin"

Club
: PROMO,

Pay 12.50 for

the next

2 months!
Stamping Hugs...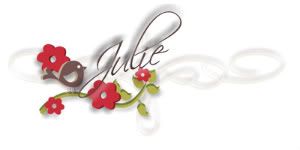 My tool box :-)
Contact me today to get yours -n- get a permanent $5 discount on ALL of my classes for the next 12 months (that is worth at least $60 off your classes!!! Wow! ).