Have you registered yet?
email ME or Samantha to reserve your spot(s) !
...
Keep
Saturday October 5th
date in your calendar open for an amazing fun filled day!!! Dealine for registration and payment is September 15th.
Location ... ARC Industries. Cafeteria on the 2nd floor.
8 Royal Rd, Guelph ON!
There will be card making, technique demo-ing, make-n-taking... and more :)
Here are the Details :)...
YOU DON'T WANT TO MISS THIS!!!!! 2 awesome demonstrators getting together to "blow your mind" ...

2 Classes will be available that day... one is cards only, the other ; not cards, lol! It will be a BYOSS... (whaaat!!! ~ Bring Your Own Stamp Set, lol! ~ Or we can order it for you too!)... and another fun part, you can do both classes!!! Or you simply decide which one you want to make and pop in between 10 and 4 :)





Things to remember, stamp set for this day is the "Joy to the World" set from the Holiday catalogue.

Class fee is $45 each (Includes lunch), get a $10 back when you sign up for both!... Bring a friend (new to us) and get an additional $5 back (Play your cards right, you can play all day for $75, lunch included!)

Everything will be pre-cut, pre-embossed (texturized), pre-punched and scored so that all you need to do is HAVE FUN and go home with all your projects done at the end of the day!
What your class registration fee includes: HOLIDAY PROJECTS...
Supplies and embellishments
snacks and refreshment
Lunch
Displays to inspire you
Demonstration of techniques
Prizes, etc...
RSVP and payment must be received at the latest by September 15th.
Cheque, money orders, cash, Credit cards and email transfers are accepted.


Shop Now

: Click here... my store is

Open 24/7

and have it

shipped right to your door!
Join my team NOW: Free Classes

for you for the first

6 months

! (too far to attend, I'll send you the completed

project via mail)
Register before Aug 31st
"My Paper Pumpkin"

Club
: PROMO,

Pay 12.50 for

the next

2 months!
Stamping Hugs...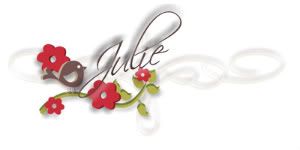 My tool box :-)
Contact me today to get yours -n- get a permanent $5 discount on ALL of my classes for the next 12 months (that is worth at least $60 off your classes!!! Wow! ).