Some of you might see this as me taking a step back... well, that's not quite the full story. Remember my last post in regards to me getting a new battery in my laptop (where I store everything about my life... craft wize at least)... it sadly passed away last week end :( It just won't boot anymore... So for now, I have access to my work computer but being tax season here, my lunch breaks are not always 'Au rendez-vous"... Which makes it hard for me to edit pictures and create blog entries...
Hang in there, still trying to find a solution to my little bump on the road or quite big but what else can I do... it just doesn't fit in our budget for us to replace the device :(...
In the mean time... the Sale-A-Bration brochure is HERE. Remember how it works? Pick a free item from the flyer for every slice of $60 spent (before shipping and taxes)... Quick, send me your order or order via my online store by clicking on the "Shop Now" link below!!!
Shop Now

: Click here... my store is

Open 24/7

and have it

shipped right to your door!
Join my team NOW: Free Classes

for you for the first

6 months

! (too far to attend, I'll send you the completed

project via mail)
Register before

the 10th for
"My Paper Pumpkin"

Club
!
get a creative kit delivered to your door EVERY MONTH!
Stamping Hugs...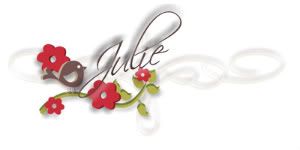 My tool box :-)
Contact me today to get yours -n- get a permanent $5 discount on ALL of my classes for the next 12 months (that is worth at least $60 off your classes!!! Wow! ).